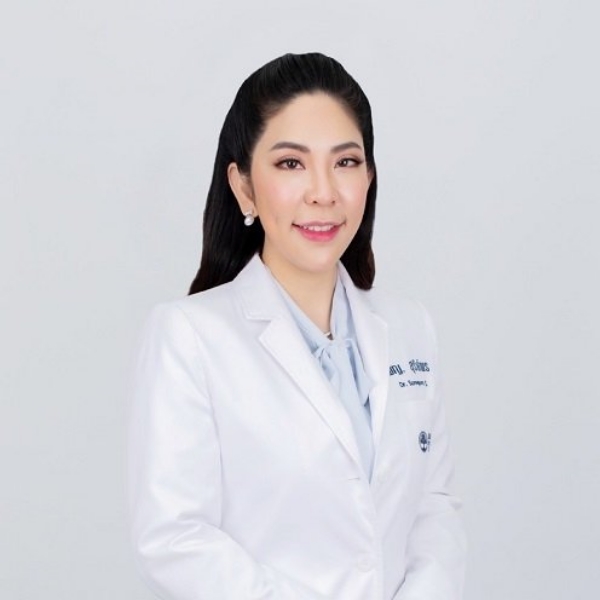 Sureeporn Sritangrattanakul, M.D.
Preventive Medicine and Anti-Aging Medicine Specialist | Regenerative Wellness Clinic
Specialist
Passionate Dermatologist with extensive experience in Cosmetic Dermatology and Anti-Aging Medicine, Dr.Sureeporn trained with leading University in Thailand, UK and USA.
Dr. Sureeporn dedicated to providing her patients the best consultation and cosmetic treatments for face, body and hair more than fifteen years. She brings forth on professional and kind positive attitude to provide treatments for give her patients the best version of them for their confident by her heart in her expertise way.
Education
Doctor of Medicine, Chulalongkorn University, Thailand
Diploma in Practical Dermatology, University Hospital of Wales, Cardiff University, England
Diploma in Dermatology, International Training Program by the Royal Thai Government and the Government of Japan
Fellowship in Contact Dermatitis and Occupational Dermatology, Institution of Dermatology, Thailand
Fellowship in Cutaneous Surgery and Laser, Institution of Dermatology, Thailand
Thai Board of Family Medicine, Family Medicine Association, Thailand
Master of Medicine in Primary Care Skin Cancer Medicine, University of Queensland, Australia
Fellow in Surgical Dermatology, University of Miami, USA
Advances in Dermatologic Surgery, Florida Society of Dermatologic Surgeons
Obesity Professional Specialist, International Congress of Obesity, Vancouver, Canada
American board of Anti-Aging and Regenerative Medicine, The American Academy of Anti-Aging Medicine, USA
Advanced of Skin Cancer Surgery, Bond University, Australia
Laser and Aesthetic Skin Therapy, Harvard Medical School, USA
Preventive Medicine Association of Thailand, The Medical Council of Thailand
Awards & Certifications
Certificated of Obesity, Asia-Oceania Conference on Obesity and Malaysian Association for Study of Obesity Scientific Conference.
The best essay in composing competitive "Balancing Life Style" in Macrobiotics magazine (Cheevajit), one of the best seller health magazines in Thailand
Award of Appreciation for contribution made to The Expats Community Pattaya
Commemorative Royal Medal of Dedicated to Religion from Her Royal Highness Princess Soamsavali
Commemorative Royal Medal of Dedicated to Religion from Her Royal Highness Princess Chulabhorn Krom Phra Srisavangavadhana