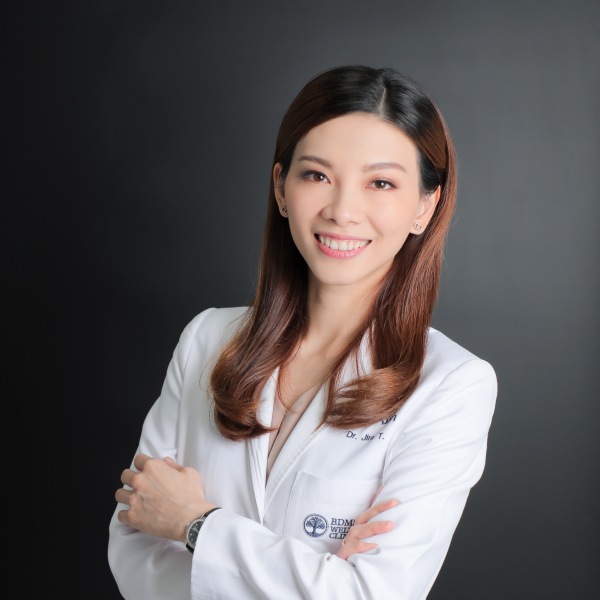 Jira Thawornpradit, M.D.
Director of RoyalLife Wellness Bangkok
Prevention and Wellness Clinic
Specialist
Dr. Thawornpradit obtained her Master of Science in Dermatology. She also received a Board Certified Practitioner in Anti-Aging Medicine from the American Academy of Anti-Aging Medicine, United State.


She also earned distinguished certifications: Specialist Certification of Obesity Professional Education (SCOPE) by World Obesity Federation London and the United Kingdom and American Naturopathic Board Certified of Nutritional Wellness. In addition, she was granted the Fellowship in Integrative Medicine at Andrew Weil Center for Integrative Medicine, University of Arizona. Recently, she has received Thai Board Certified in Preventive Medicine.
Education
Thai Board of Preventive Medicine (Public Health), Medical Council of Thailand.

Fellowship of Integrative medicine. Andrew Weil Center of Integrative Medicine, The University of Arizona

Certificate of Obesity Professional Education, American Naturopathic Certification Board, Missoula, MT, USA.

American Board of Anti-Aging and Regenerative Medicine (ABAARM), American Academy of Anti-Aging Medicine, Chicago, Illinois, USA.

Master of Science in Dermatology (M.Sc.), Mae Fah Leung Hospital, Bangkok

Doctor of Medicine (M.D.), Faculty of Medicine Chulalongkorn Hospital, Chulalongkorn University, Bangkok, Thailand
Awards & Certifications
Specialist Certification of Obesity Professional Education (SCOPE), World Obesity Federation, London, UK

Certificated of Cannabinoid Medicine Curse. Occupational and Environmental Medicine Association of Thailand, Thailand.

Certificated of Mini Master of Management in Health, ASEAN Institute for Health Development, Mahidol University