Navigate This Section
Our Clinics
"Craft Your Memory as A Masterpiece"
Brain Wellness Clinic
"What medicine currently does and what physicians are trained to do is to be reactive. The impact we can have at that point is limited. Using the power of prediction through genetic analysis, we are able to assess disorders and improve the chances of successful intervention."
- Prof. Keith Black, MD -
The BDMS Wellness Clinic provides comprehensive brain health screening and consultation for those seeking to benchmark their brain health and improve cognitive performance.
Preserving and optimizing brain health requires a multidisciplinary approach to preventive medicine. At the BDMS Wellness Clinic, we examine the whole individual looking at genetic risk factors, risk for chronic illness that can adversely affect brain function, as well as lifestyle factors and neuropsychological evaluations to assess cognitive function.
Following a comprehensive evaluation, your doctor will work with you to provide a detailed brain health program to reduce your personal risks and improve overall brain health. These may include counseling with our dietician to ensure an appropriate brain-friendly diet, brain-training exercises to address areas such as attention, memory and brain speed, and exercise programs tailored to your personal needs and abilities.
As societies age and the global prevalence of neurodegenerative disorders such as dementia and Alzheimer's rise, so too does the importance of maintaining good brain health. While there is currently no cure for these disorders, there is increasing evidence to suggest that we can delay or alter the progression of disease, particularly if detected in its early stages.
Recommended services:
MRI
EEG (Electroencephalography)
Retinal scan
Sleep study unit
Brain power & memory assessment
ABR (Auditory Brainstem Response)
---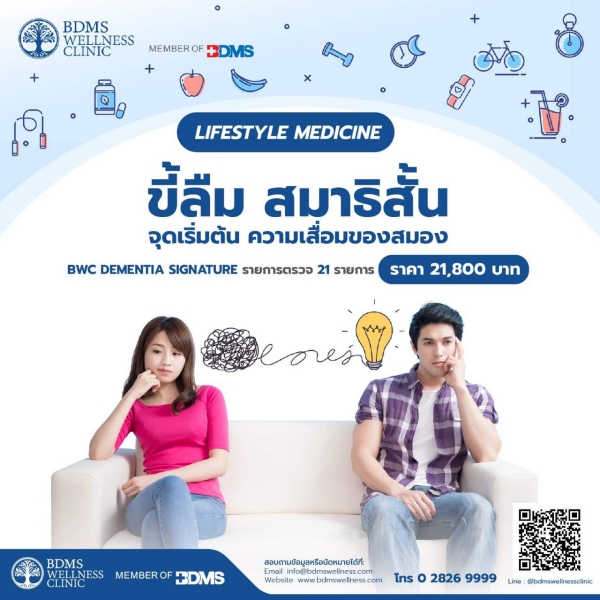 BWC Dementia Signature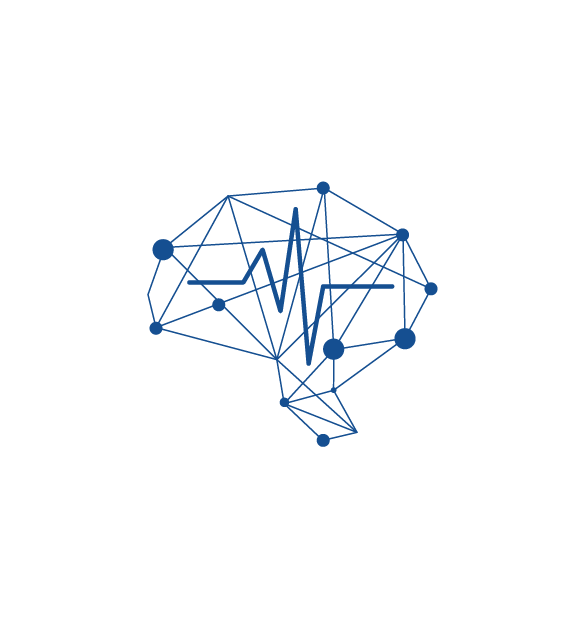 Brain Wellness Clinic
ขี้ลืม สมาธิสั้น จุดเริ่มต้น…ความเสื่อมของสมอง ตรวจเช็กสุขภ...
21,800
Contact Us
Brain Wellness Clinic
BDMS Wellness Clinic 2/4 Wireless Road, Lumpini, Pathumwan, Bangkok 10330
028269999
info@bdmswellness.com