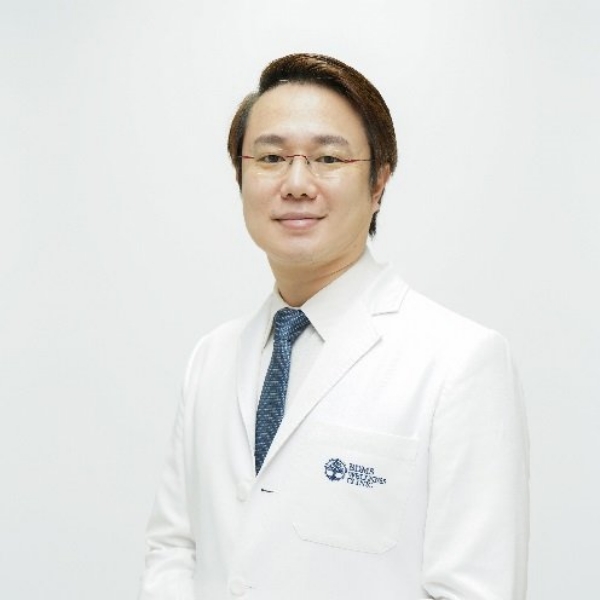 Chattanong Yodwut, M.D.
Cardiologist
Preventive Cardiology Clinic
Specialist
Dr. Yodwut graduated in Doctor of Medicine and Internal Medicine Residency Program from the Faculty of Medicine, Khon Kaen University, Thailand. After his accomplishment in Cardiology Fellowship in Ramathibodi Hospital, Mahidol University in Thailand, he additionally completed Clinical Research Program in Noninvasive Cardiac Imaging Laboratories from University of Chicago, Medical Center, Chicago, Illinois, USA.
Education
Medical Student and Internship, Faculty of Medicine, Khonkaen University, Khonkaen, Thailand
Internal Medicine Residency, Internal medicine department, faculty of Medicine, Khonkaen University, Khonkaen, Thailand
Cardiology Fellowship, Cardiology division, Ramathibodi hospital, Mahidol University, Bangkok, Thailand
Clinical Research Program, Noninvasive Cardiac imaging Laboratories, University of Chicago Medical Centre, Chicago, Illinois, U.S.A.
Certified Special Competence, National Board Echocardiography, U.S.A. in Adult Echocardiography
Awards & Certifications
Medical license No. 28191 Thai medical council, Thailand
Certificated Post-Graduation Master of Medical Science
Internal Medicine Certification (Thailand)
Cardiology Medicine Certification (Thailand)
Advanced Cardiac Life Support (AHA Provider)