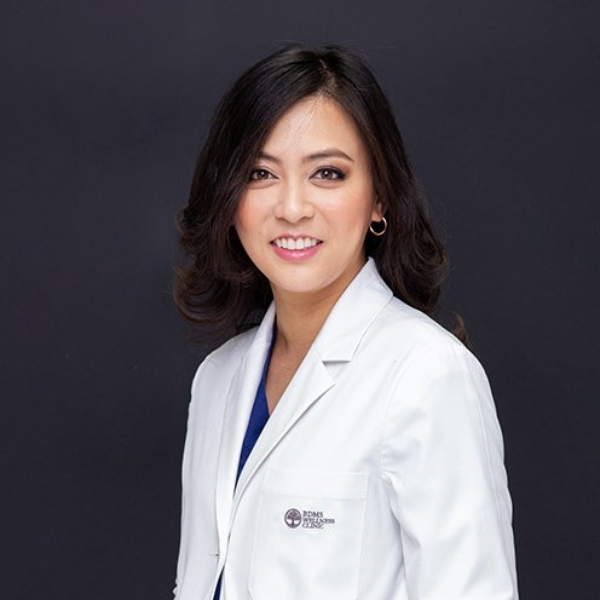 Suchada Kongkiatkamon, D.D.S.
Assistant Director of Dental Wellness Clinic
Dental Wellness Clinic
Specialist
Dr. Kongkiatkamon is specialized in cosmetic dentistry, a digital approach to planning computer-guided surgery and CAD/CAM abutment design. Her passion in dental technologies led in her in-depth in knowledge and better application of digital implant dentistry.
Dr. Kongkiatkamon received her D.D.S. degree, graduating at the top of her class the Srinakharinwirot University in Bangkok, Thailand. She continued her training at the University of Illinois in Chicago she completed a Prosthodontics and Implant Dentistry Residency as well as a Post-Graduate Specialty Program in Prosthodontics. She also obtained a Master of Science in Oral Sciences the University of Illinois at Chicago in 2011. Her research, titled "Immobilized Dentin Matrix Protein 1 on Titanium Surfaces Facilitates Osteogenic Differentiation of Stem Cells," addresses a novel surface modification that has the potential to improve osseointegration. She then went on to continue her training at MD Anderson Cancer Center in Houston, Texas she completed her fellowship in Maxillofacial Prosthetics and Dental Oncology in 2012. Dr. Kongkiatkamon is a Diplomate of the American Board of Prosthodontics.
Education
Maxillofacial Prosthetics and Oncologic Dentistry Fellowship, The University of Texas MD Anderson Cancer Center, TX, USA
Advanced Education Program in Prosthodontics, University of Illinois at Chicago, IL, USA
Master of Science degree in Oral Sciences, University of Illinois at Chicago, IL, USA
Prosthodontics and Implant Fellowship, University of Illinois at Chicago, IL, USA
The Doctor of Dental Surgery, First Class Honors, Srinakharinwirot University, Bangkok, Thailand
Awards & Certifications
Diplomates of the American Board of Prosthodontics
Fellowship: The University of Texas MD Anderson Cancer Center: Maxillofacial Prosthetics and Oncologic Dentistry
Residency: University of Illinois at Chicago: Prosthodontics
Research Fellowship: University of Illinois at Chicago: Oral Sciences
Fellowship: University of Illinois at Chicago: Prosthodontics and Implant
11 Young Star of American College of Prosthodontics