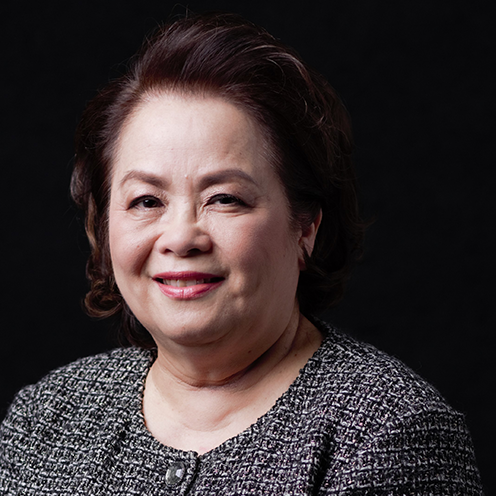 Varocha Mahachai, M.D.
Director of Digestive Wellness Clinic
Digestive Wellness Clinic
Specialist
Dr. Mahachai is one of Thailand's most sought-after experts in Gastroenterology. Her career has spanned many years after her qualification and academic career in North America.
She often joined Chulalongkorn University and has fulfilled her academic appointment as a Professor of Medicine, Gastroenterology and Chief of Gastroenterology of GI unit for 2 consecutive terms. She once served as the President of the Gastroenterological Association of Thailand Dr. Mahachai is currently the Director of the National Gastric Cancer and Helicobacter Pylori Research Center, Thailand.
Her major interests include all areas of digestive systems including hepatology, and endoscopy with special interests in hepatitis, fatty liver, GERD, IBS, IBD, colon cancer, peptic ulcer disease, H. pylori hepatobiliary and pancreatic disease.
Education
Postdoctoral Fellow in Clinical Pharmacology at University of California, San Francisco
MSc Program, Department of Medicine, University of Alberta, Edmonton, Canada
Postgraduate Medical Training in Medicine and Gastroenterology, University of Alberta, Edmonton, Canada
Doctor of Medicine, Chulalongkorn University, Bangkok, Thailand
Awards & Certifications
National Research Council Fellowship, Armed Forces Research Institute of Medical Research, Bangkok, Thailand
Alberta Heritage Foundation for Medical Research Fellowship, University of California at San Francisco, USA
Alberta Heritage Foundation for Medical Research Gastroenterology Fellowship, University of Alberta, Edmonton
Fellow American College of Gastroenterology (FACG)
AGAF American Board of Gastroenterology
FRCPC Fellow of Royal Collage of Physician (Canada)