BWC Micronutrients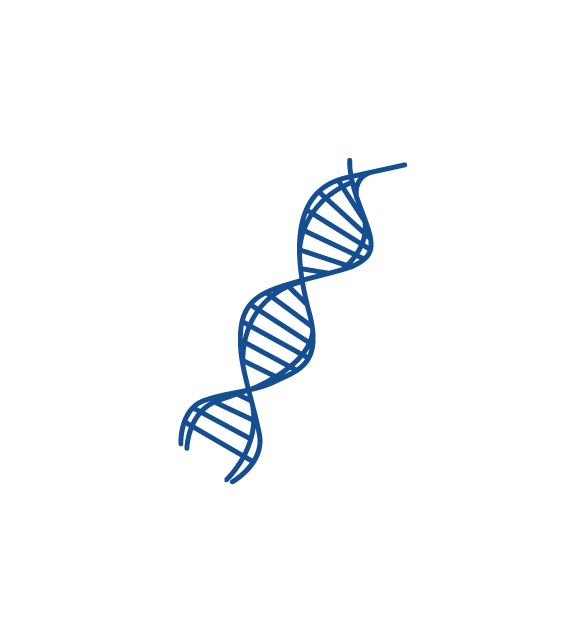 Prevention and Wellness Clinic
13,800
Vitamins are required by our bodies on a daily basis and play a vital role in helping our bodies function normally. As everyone's body is unique, it is important to have a health check with blood analysis to determine the right amount and type of vitamins and supplements that are suitable for each individual. Over-the-counter vitamins may not be suitable for everyone.
How important is it to measure the level of micronutrients?
The test results will reveal what vitamins our body lacks and whether the vitamins we eat each day meet our body's needs. It is a guideline to adjust eating habits to suit exactly what the body needs and lead to proper health care planning through lifestyle modifications, including choosing a suitable diet or rehabilitation. Moreover, the information can be also used to design customized supplements to maintain appropriate levels of nutrients to strengthen the body to function normally.
How to measure the level of micronutrients?
BDMS Wellness Clinic offers measurements of antioxidants, vitamins and minerals in the body together with analysis by our preventive medicine doctors. Furthermore, we provide you with personalized compounding supplements that are tailored specifically to your body's needs.
Blood test package to analyze 18 micronutrients
The package covers the examination of antioxidants, vitamins (i.e., vitamin C, vitamin A, vitamin E, etc.), beta-carotene, alpha-carotene, lycopene, beta-kryptoxanthin, lutein and zeaxanthin, which support eye's function, and coenzyme Q10 which is the precursor of energy in the body. Moreover, it also checks the balance of micronutrients in the body, such as folate, vitamin B12, chromium, lead, cadmium and mercury, and zinc and phosphorus.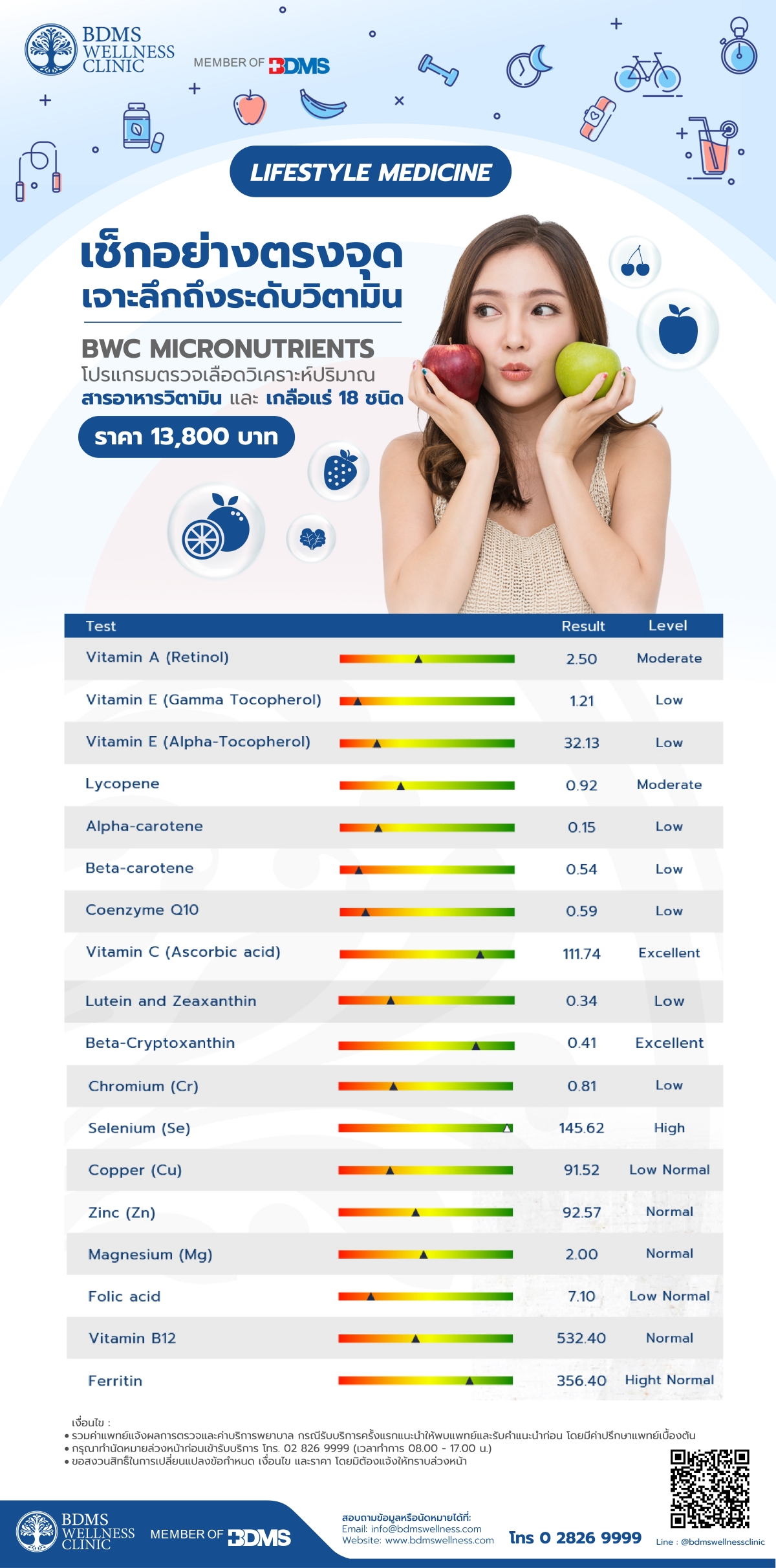 สอบถามข้อมูลเพิ่มเติม หรือทำการนัดหมาย

โทร: 028269999
Line: @bdmswellnessclinic หรือ https://bit.ly/3DYI2XE
Related Packages & Promotions