BWT Promotion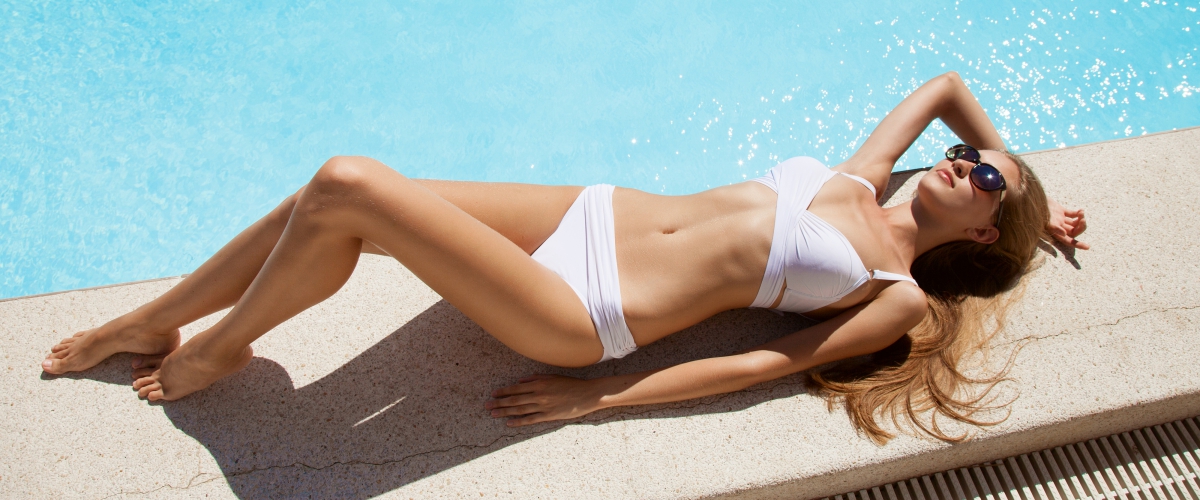 BDMS Wellness Clinic Retreat at Anantara Riverside Bangkok Resort
5,449
BDMS Wellness Clinic Retreat, Anantara Riverside Bangkok Resort offers a full range of preventive health care services. First, a special health check-up program that integrates various fields of science together with the use of modern medical technology. It combines the science of health care and detects disabilities, that differ from person to person, including antioxidant, stress elimination, food selection, proper exercise, in addition to recommendations on personalized dietary supplements, researched by BDMS Wellness Clinic's medical professional teams, to meet specific needs of the body.
BDMS Wellness Clinic Retreat also provides specific health check-up programs, various aesthetic services for hair and skin available at BDMS Wellness Clinic Retreat. For hair and scalp cares, BDMS Wellness Clinic Retreat has partnered with Bioscor International, a leading company in hair and scalp care, treatment, and recovery from Australia, in integrating the key principles of health services from the knowledge of medical science to modern technology along with the teams of medical professionals.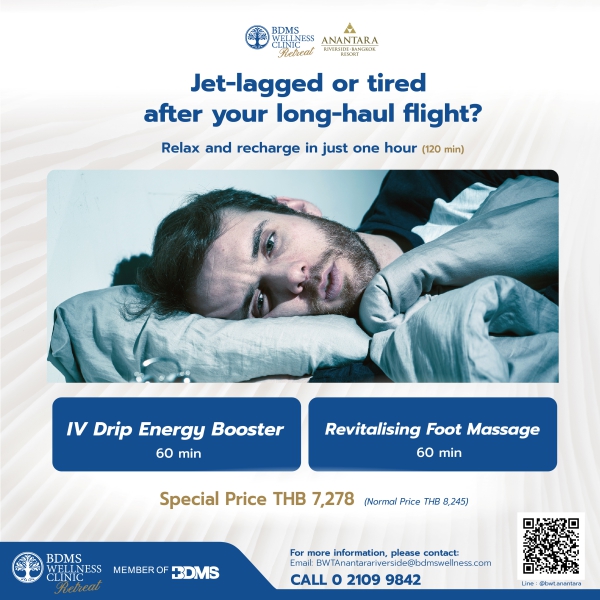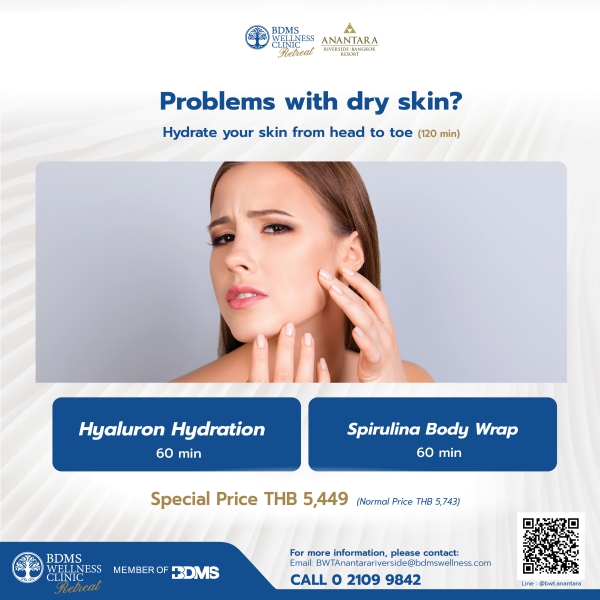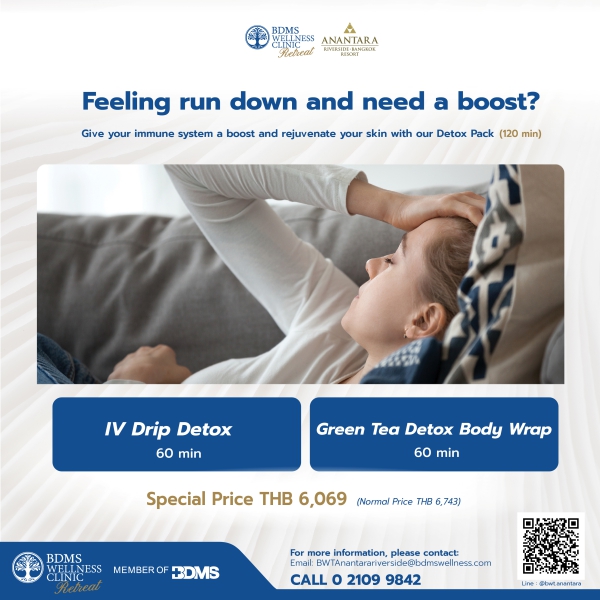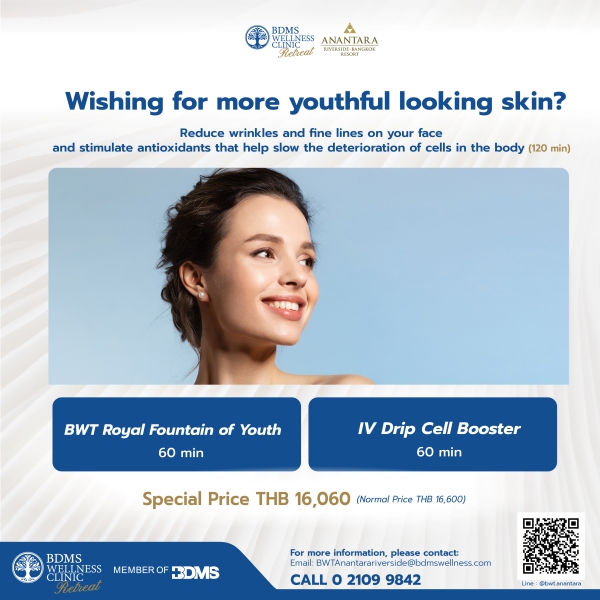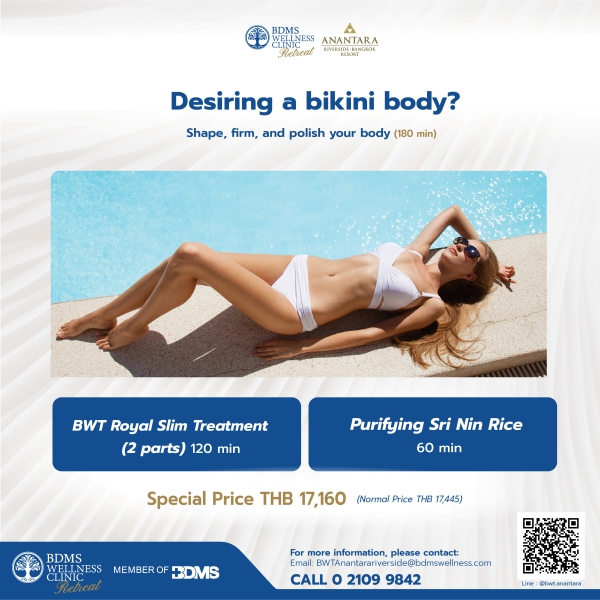 BDMS Wellness Clinic Retreat ready to serve you.
Open from 9.00 AM - 7.00 PM daily.
Located at Anantara Riverside Bangkok Resort, G Floor (next to Trader Vic's Bangkok).
For more information, please contact
Related Packages & Promotions