BWC Royal Tightening Platinum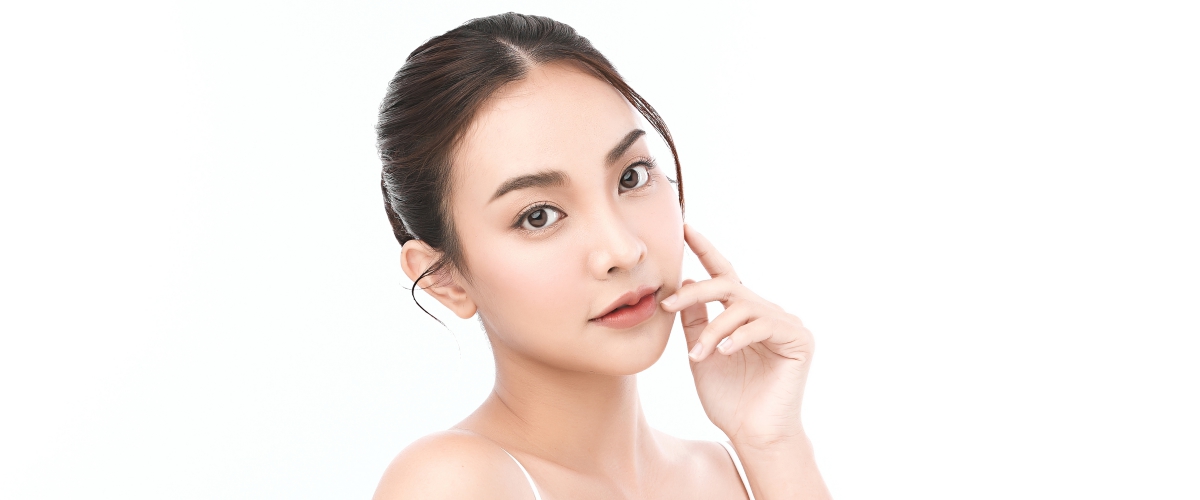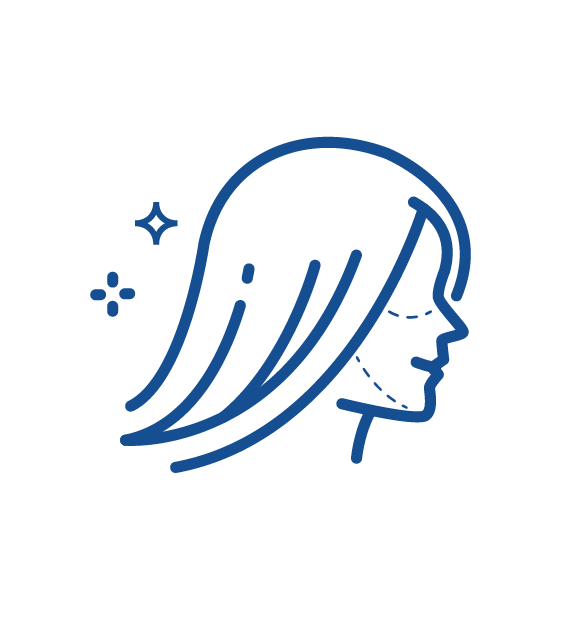 Aesthetic & Hair Wellness Clinic
12,000
2 in 1 program to reduce cellulite and lift the face and neck
BWC Royal Tightening Platinum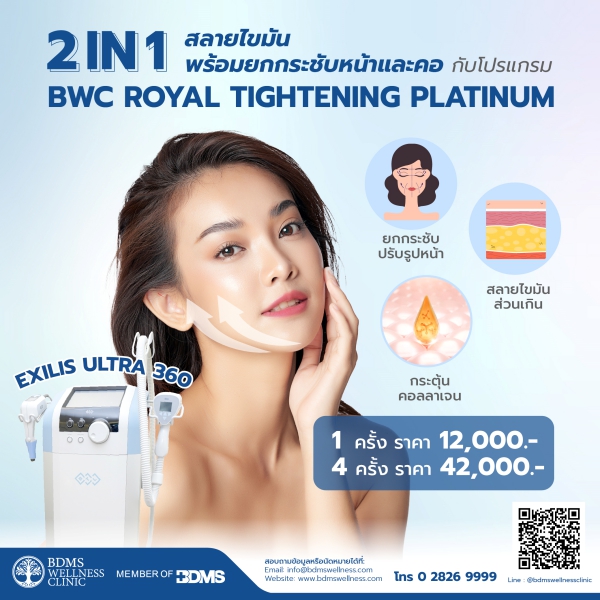 Skin looks smooth, firm and wrinkles fade with the Exilis Ultra 360 machine that uses monopolar radiofrequency together with continuous ultrasound to deliver heat evenly and send energy deep into the skin layers with better results. The energy stimulates the breakdown of fat and the production of new collagen. At the same time, the molecules align better from the inside without damaging the upper layer of the skin. In addition, it combines heat and cooling emissions to deliver heat to different layers without overheating the upper surface. Suitable for those who have sagging face and neck problems and accumulated fat.
Benefits of lifting with the Exilis Ultra 360
Lift and eliminate fat without surgery
Stimulate blood and lymph circulation
Under eyes and cheek lines look shallower
No anesthetic needed
While treating, the heat is adjusted to the appropriate temperature
The Exilis Ultra 360 machine is the latest model of Exilis device approved by the Food and Drug Administration (FDA) of the United States and Thailand. During the treatment, the energy will be adjusted according to each patient's skin conditions and treated areas. Each treatment session takes approximately 1 hour and 30 minutes. We recommend a session per week and 4 continuous sessions for the visibly result.
โปรแกรม BWC Royal Tightening Platinum (Face and Neck)
1 Session
12,000 THB
4 Session
42,000 THB
For more information

Tel. 028269999
Line: @bdmswellnessclinic หรือ https://lin.ee/Z4So1yQ
Related Packages & Promotions