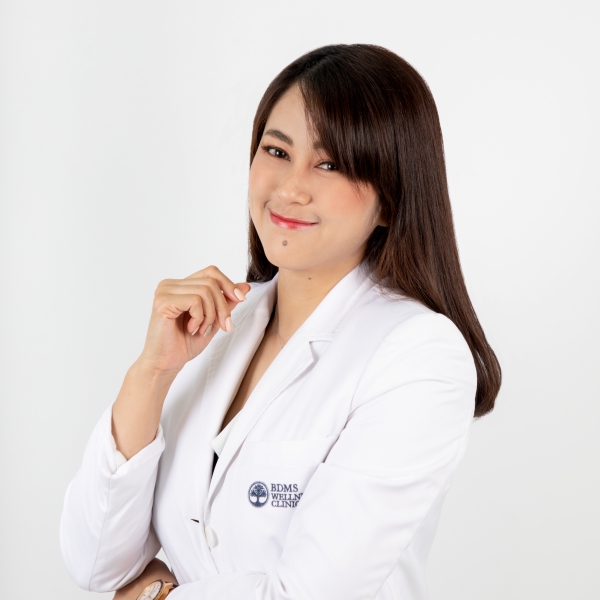 Hong Prasatanakorn, M.D.
Preventive Medicine and Anti-Aging Medicine Specialist
Specialist
Specialist in Preventive Medicine working at Royal Life Anti-Aging Center, Bangkok Hospital and BDMS Wellness Clinic
Dr. Hong achieved her MBBS degree from Peking University Health Science Center, China. She continue her internship and work as a general practitioner at Lerdsin Hospital.
With her multilingual ability who can communicate fluently in Mandarin / Bahasa Indonesia/ English..etc. Later on she moved to work at Bangkok Hospital. Dr. Hong is specialized in holistic approach and provide multidisciplinary treatment and management along with other speciaists to acheived the best care for both local and international patients of Bangkok Hospital.
From many years of experiences working with multi-disciplinary team taking care of the patients with a holistic approach. Dr. Hong has interest in preventive and regenerative field. She then continued her studies in Anti-aging medicine and was certified by the American Board of Anti-Aging and Regenerative Medicine (ABAARM) in Chicago, Illinois, USA. Recently, she also received the Board of Preventive Medicine ( Public Health) from the Medical Council of Thailand.
Education
Bachelor of Medicine, Bachelor of Surgery, Peking University Health Science Center, China
American Board of Anti-Aging and Regenerative Medicine, The American Academy of Anti-Aging Medicine, USA
Preventive Medicine Association of Thailand, The Medical Council of Thailand
Awards & Certifications
Board Certified American Academy of Anti-Aging Medicine
Certificate of achievement Basic Life Support program
Mini Master of Management in Health (Mini M.M. in Health), ASEAN Institute for Health Development Mahidol University, Thailand