Filling Substance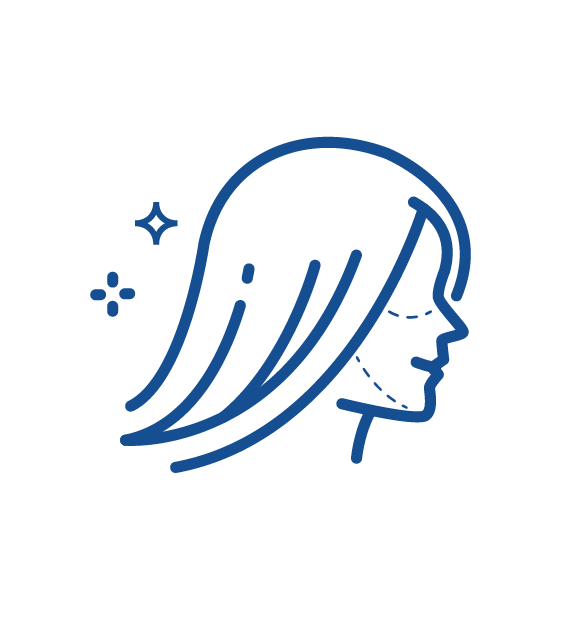 คลินิกผิวพรรณ ความงาม และสุขภาพเส้นผม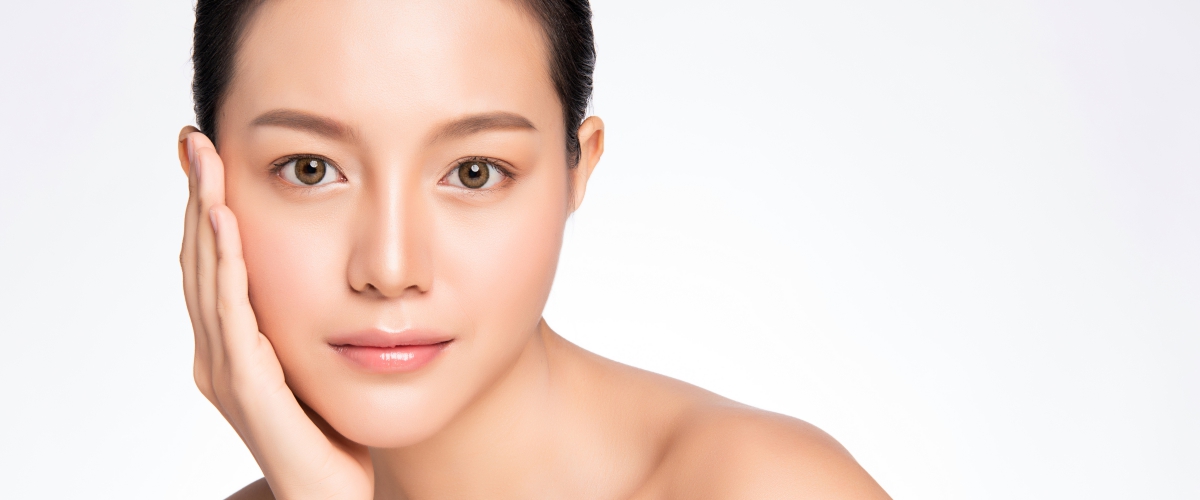 Rejuvenate your face with dermal fillers
Deep grooves and wrinkles on face are not something that one desires, but they are difficult to avoid as increasing age. Filler injection (Filling Substance) is therefore an important alternative to solve the problems by filling the deep grooves to make them shallower and helping improve skin to look radiant and youthful naturally.
What is filler injection?
Dermal fillers are natural extracts designed to be injected beneath the surface of the skin to add volume, improve facial contours, eliminate fine lines and wrinkles. These give your skin a youthful and healthy appearance. Even though there are several types of dermal fillers, classified according to their stability after injection, only the temporary fillers such as Hyaluronic Acid (HA), dissolving naturally in the body with no allergic reactions, have been approved by the Food and Drug Administration (FDA). The effects of the fillers typically last around 9-24 months, depending on the type of fillers. The filler injection can help solve various problems and concerns as follows:
Thin face, hollow temples and sunken cheeks: Add volume and plump up desired areas.
Premature aging skin: Fill the gap in skin cells and restore the skin to be firm, smooth, and youthful.
Square or receding chin: Help contour your chin to a desirable shape.
Under-eye hollows: Smooth out wrinkles as the filler has a water-holding quality
Face contouring: Contour your face with no surgery.
How to choose a right and effective filler injection?
The filler used must be approved by the Food and Drug Administration (FDA) and its serial number can be checked with the manufacturer or importer.
The filler injection provider should be a certified dermatologist with correct knowledge and techniques and be able to diagnose the injection site and appropriate dosage.
Choose a hospital or clinic that is reliable and meets international standards.
Medical tools and equipment are fully equipped, modern and hygienic.
Well prepared with information search and thorough consideration before the injection.
Filler injection at Aesthetic and Hair Wellness Clinic by BDMS Wellness Clinic
Feel confident in our personalized treatment program.
Supervised by skilled and experienced dermatologists.
Use international standard products of Juvederm, the internationally recognized brand from the United States with more than 30 years of experience and certified by the Food and Drug Administration (FDA).
Provide effective results with natural look and last for 9-24 months (depending on the type of fillers).
Use quality and standard fillers.
Monitor and follow-up closely and continuously after the injection.
Full of pleasant facilities with privacy and personal atmosphere.
Filler Options for Different Areas
Each Juvederm product is particularly designed to treat different areas:
Juvederm Ultra XC is ideal for areas with deep lines or wrinkles, lasting about 1 year.
Juvederm Ultra Plus XC is suitable for the cheek grooves and temporal furrows and for helping contour the face, lasting about 9-12 months.
Juvederm Vobella is for injecting into thin skin surface such as under eyes and superficial wrinkles, lasting about 1 year.
Juvederm Volift is recommended for the temples and lips to make them plump up, lasting about 12-16 months.
Juvederm Voluma is suitable for faces with a lot of wrinkles and for lifting, tightening and contouring face, lasting for 2 years.
Pre-Treatment Recommendations:
People taking the anticoagulant drug Warfarin, the NSAIDS pain reliever, including ibuprofen, Naproxen, or aspirin, should consult and inform the doctor before the treatment.
Do not drink alcoholic beverages 24 hours before the treatment.
Inform the doctor if you have a history of Perioral Herpes on lips before the treatment.
Not being pregnant or breastfeeding.
Only consult and follow the advice of professional dermatologists.
Choose a reliable and standard hospital or clinic.
Post-Treatment Recommendations:
Within the first 12 hours, refrain from using make-up cosmetics.
For the first 2 weeks, avoid extensive sun and heat activities such as saunas.
For the first 2 weeks, avoid extensive cold activities such as skiing.
See the doctor within 1-2 weeks after the treatment to monitor and assess if additional treatment is need.
If you have any of below side effects, please notify your doctor immediately.
Inflammation (swelling, redness or rash) or pain, which may occur 1 week after the injection.
Hematoma, coagulation tissue, discolored skin, abscess, or any other abnormalities, existing for more than 1 week.
Reference:
1. ฟิลเลอร์...ทางเลือกเพื่อความ อ่อนเยาว์ [Internet]. Bangkok Hospital Pattaya. [cited 2020Jul10]. Available from: https://www.bangkokpattayahospital.com/th/healthcare-services/beauty-plastic-surgery-th/dermatology-articles-th/item/2095-filler-th.html
2. วณิชภักดีเดชา ผศ.พญ.รังสิมา. สารเติมเต็ม (Fillers) [Internet]. คณะแพทยศาสตร์ศิริราชพยาบาล มหาวิทยาลัยมหิดล. [cited 2020Jul10]. Available from: https://www.si.mahidol.ac.th/th/healthdetail.asp?aid=1005
3. วณิชภักดีเดชา รศ.พญ.รังสิมา. ภัยจากฟิลเลอร์ [Internet]. คณะแพทยศาสตร์ศิริราชพยาบาล มหาวิทยาลัยมหิดล. [cited 2020Jul10]. Available from: https://www.si.mahidol.ac.th/th/healthdetail.asp?aid=1166
สอบถามข้อมูลเพิ่มเติม หรือทำการนัดหมาย

โทร: 028269999
Line: @bdmswellnessclinic หรือ https://lin.ee/Z4So1yQ
---