Menopause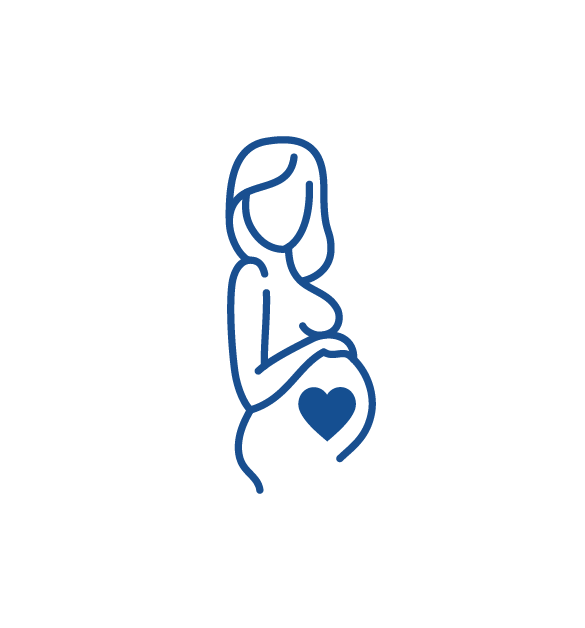 คลินิกรักษาผู้มีบุตรยาก และส่งเสริมสุขภาพสตรี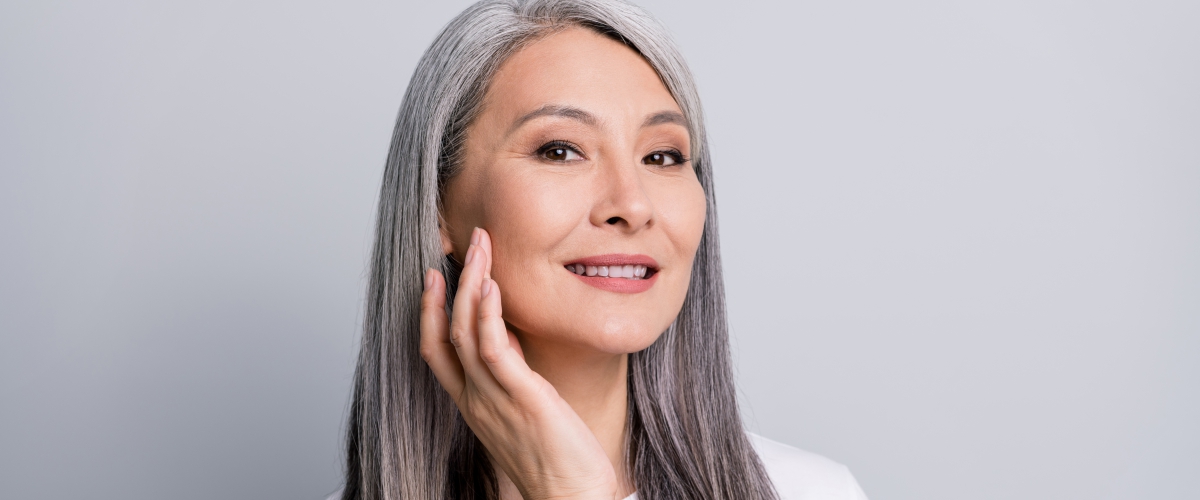 When we get older, our bodies naturally stop producing hormones and begin to deteriorate. These can affect our body and mind. Moreover, there is also a risk of developing many health problems.
Signs and symptoms indicating the onset of menopause:
Irregularly periods.
Hot flashes and night sweats.
Sleep problems and fatigue.
Depressed, irritable, lack of concentration.
Dry skin, hair loss, easy to forget.
Start taking care of yourself to prepare and be able to live through menopause with quality and sustainability.
Pre-Menopause & Menopause Program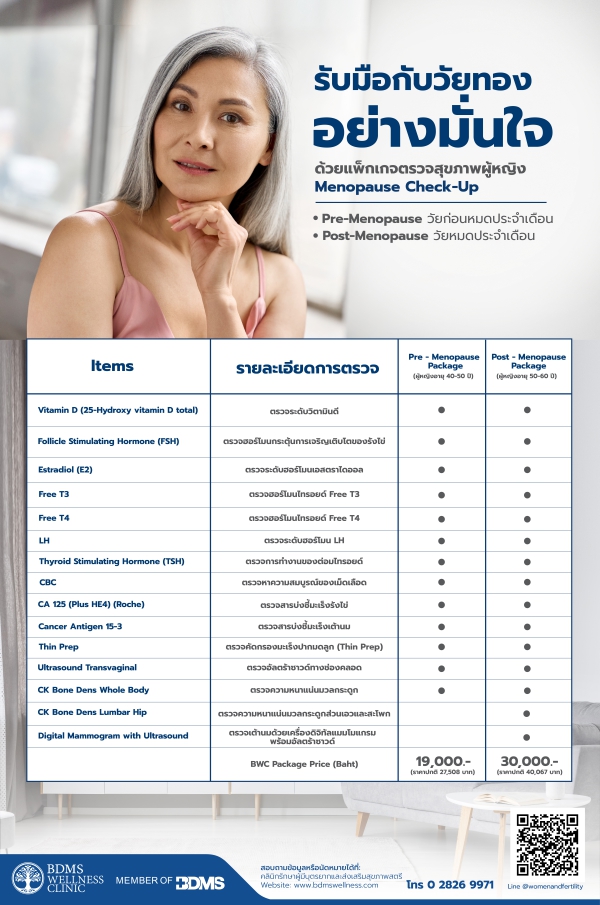 * The conditions of the package are as specified by the company.
For more information, please contact

Tel +6628269971​
Line: @womenandfertility or https://lin.ee/kna2NJA
---